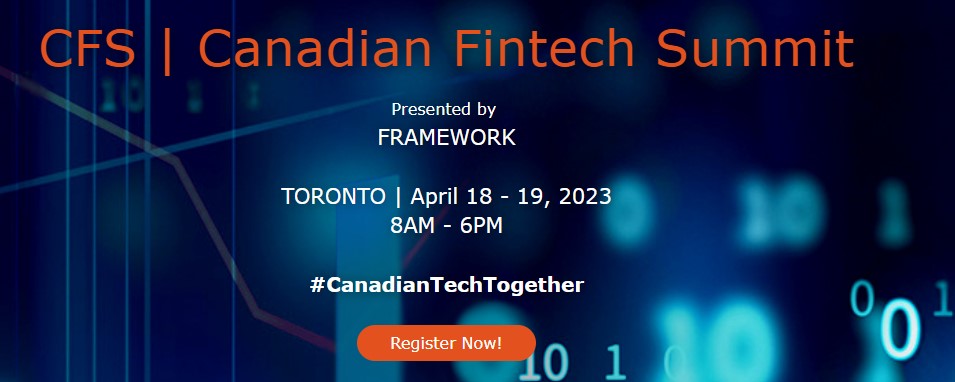 The Canadian
Fintech
Summit is an annual gathering of Fintechs, Investors, Enterprises, Financial Institutions and Service providers from around the world to learn, engage and build relationships.
The focus of the conference is based on
Fintech
2.0: the embedding of Financial products and services in applications and programs that people and businesses use everyday.
This year, CFS2023 is adding another focus; Surviving and Thriving in a Recession. Companies and people are looking for ways to become more productive and amplify their efforts for positive change.