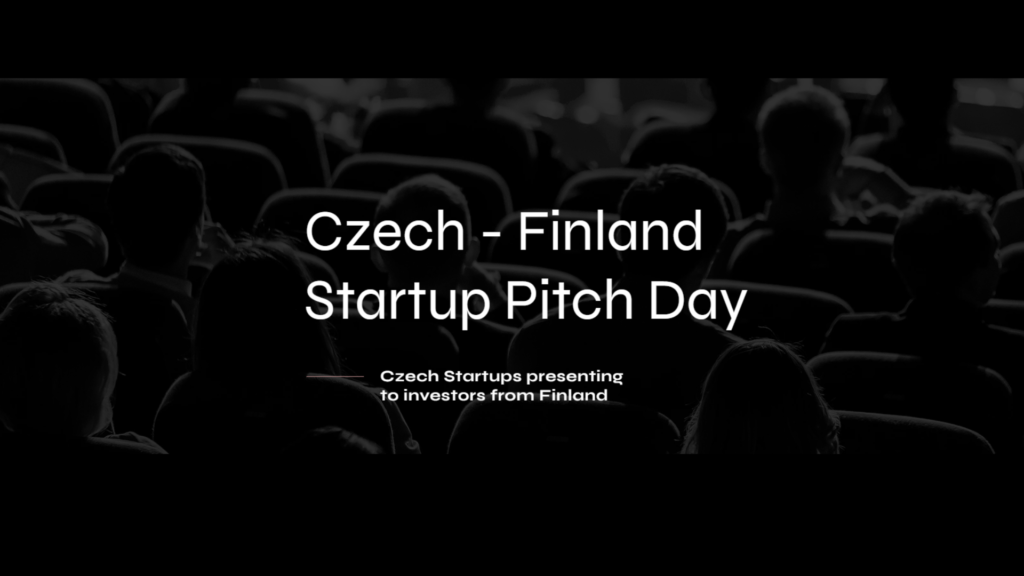 The Czech – Finland Startup Pitch Day (an event organized by CBAA, FiBan, and the Ministry of Foreign Affairs of the Czech Republic in Helsinki) is probably the best Nordic opportunity to raise the necessary funds for all startups. Participants can look forward to extensive networking opportunities, participate in accompanying social events and learn about support opportunities. During the event, 10 Czech startups will be selected to present their ideas to Finnish angel investors and funds.
Present at the event will be:
1. Finnish Venture Capital Association – the largest venture capital and private equity association in Northern Europe, with 180 members
2. Finnish Startup Community  – Finnish startup community with 150 members, including unicorns like Wolt, Supercell, Relex, HMD, Small Giant, Rovio, Aiven, etc.
3. Finnish Business Angels Network – the largest business angel network in the Nordic countries, with more than 650 angel investors + 40 partners, e.g. Microsoft, KPMG, Danske Bank, Business Finland Venture Capital, Aalto University
You can apply until 13 October here. You will receive a decision by 17 October 2022.
Any startup with headquarters or significant business activity in the Czech Republic can apply.
Date & time:
15. NOVEMBER 2022
Location:
Helsinki, Maria01 Startup Community