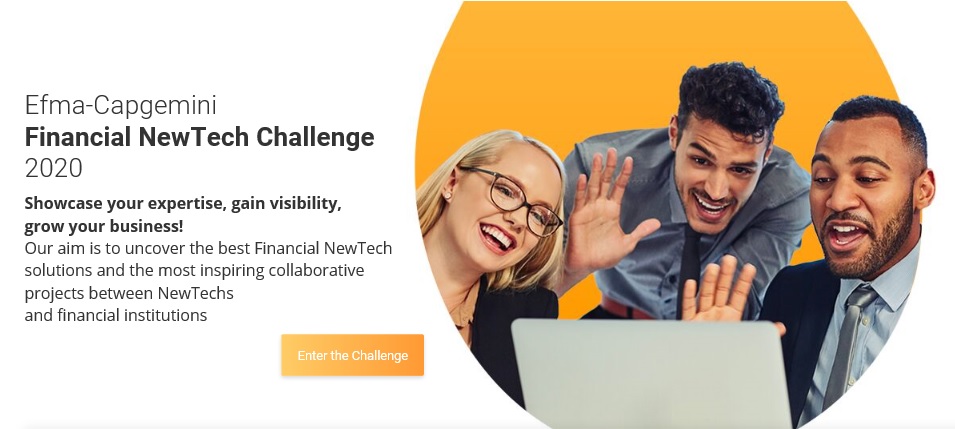 This challenge is powered by FinTechVisor, a global platform that enables FinTechs, InsurTechs, RegTechs and Financial NewTechs* to showcase their solutions as well as empowering an interactive matchmaking tool to foster new partnerships for them with financial institutions.
It offers an opportunity for Financial NewTechs* and financial institutions to showcase their collaborative business solutions to a selective panel of experts and industry influencers.
Call for entries:
28 February 2020
The 7 winners will present their inspiring initiatives at Efma's Bank + FinTech conference in Berlin, on April 22, 2020 to an audience of key decision-makers, senior executives, and major sector players within the industry.
* Financial NewTechs are all StartUp and ScaleUp firms which provide B2B solutions for financial institutions.