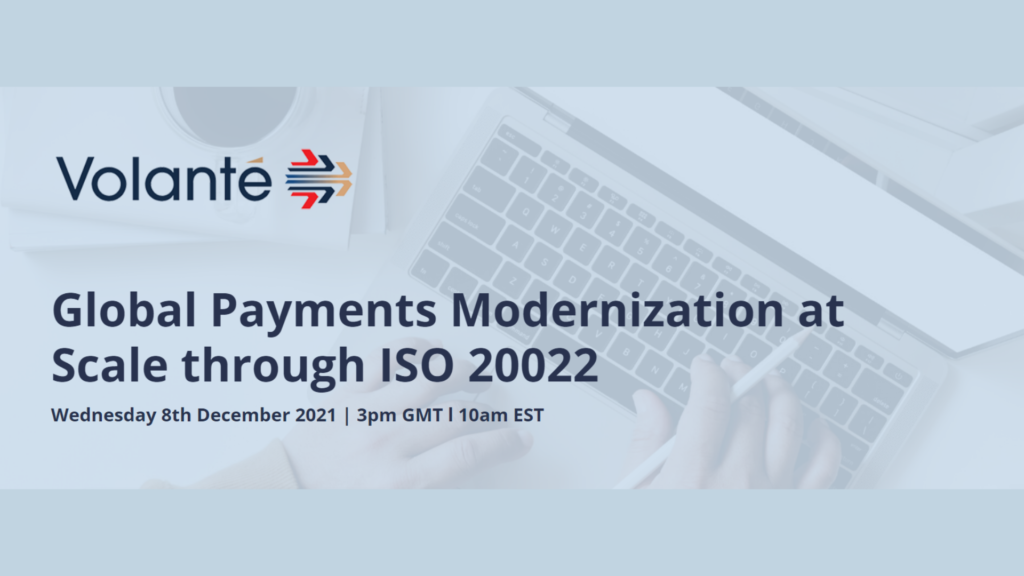 ISO 20022 is an opportunity for banks to reinvent the way they operate and prepare for the digital future. The upcoming interactive session is an opportunity for you to learn more about the benefits:
1) Why ISO 20022 is a real asset for the payments industry.
3) What are the current improvements to payments data through richer information.
4) How to reduce operational costs while increasing innovation.
5) How to upgrade legacy infrastructure to maximize efficiency.
6) Interoperability between cross-border and domestic payments.
Date & time:
08 DECEMBER 2021
10:00 AM (EST)
Location:
Online