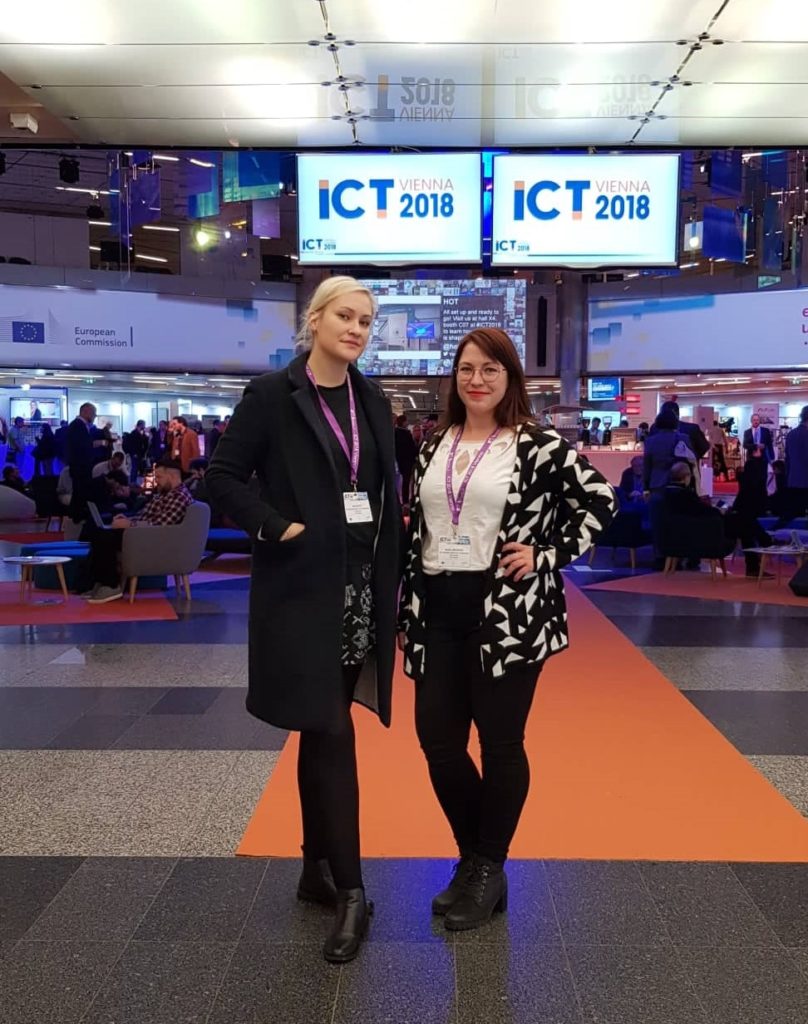 On December 4-6, we took part in the ICT Proposers Day 2018 conference. The event took place under the auspices of the European Commission at the Vienna Exhibition Center. This event focused on research and innovation attracted 4800 visitors and focused on the European Union's priority in the field of digital transformation of society and industry.
As part of the ICT 2018 exhibition program, EU-funded research and innovation successes were presented to the public. The exhibition presented the results of research projects together with innovative products and services. The full spectrum of digital and ICT themes has been covered. The public could find more than 100 exhibits and exhibitors related to the digital society, transforming industry, economy and the latest technological advances. One of the participants was the 5G PPP platform, which is closely linked to the European Technology Platform NetWorld 2020, which we are members of.
A separate section was the presentation and the lectures. Particular emphasis was put on introducing the possibilities for Horizon 2020 for 2019. The event also included a network section. This event was a great opportunity to establish relationships between companies and potential partners in technology and research.
ICT promoters' days were a greatly organized event and provided an excellent opportunity to get the latest information on the possibilities of support, cooperation and networking