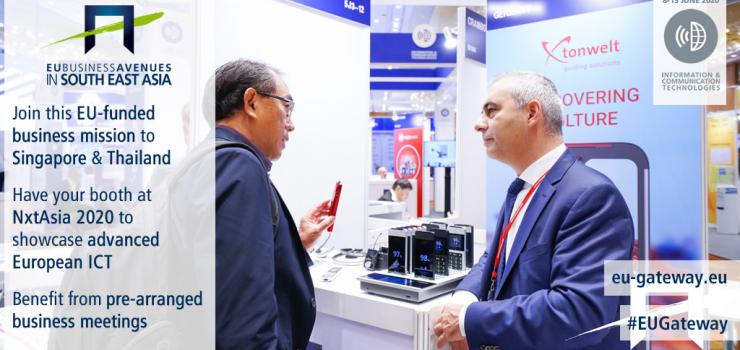 Thailand is on the cusp of digital transformation, and the telecoms industry will be a key driver of "Thailand 4.0". Here are key takeaways and opportunities for European tech firms.
From 8 to 13 June 2020, the new EU Gateway | Business Avenues mission to South East Asia for Information & Communication Technologies will take 50 of the most disruptive tech companies from Europe to Singapore & Thailand.
For the companies enrolled in the programme, this EU-funded initiative means more than just attendance to the business mission week.
Participants receive personalised business coaching, are promoted on the local Asian markets and are also supported in the matchmaking process, which ensures they get to meet only relevant business partners and clients.
For further support on the application process, please get in touch at coaching.network@eu-gateway.eu. Deadline: 21. FEB 2020.