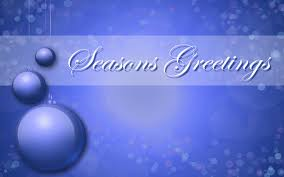 Dear Members and Stakeholders, on behalf of the Asociace pro komunikační nástroje a internet věcí, z.s. I have the honor to wish you a Merry Christmas and all the best for 2017. See also Dr Werner Mohr wish.
Ing. Jiří Fuchs, chairman, @:jiri.fuchs@ctit.cz
"Dear Colleagues,
on behalf of the Networld2020 European Technology Platform I wish you and your colleagues a Happy New Year.
Networld2020 contributed with several documents and white papers to the next Horizon 2020 Work Program including future oriented research beyond 5G. These documents were developed in several ETP Working Groups and also in cooperation with 5G Infrastructure Association. Public consultations were very helpful in order to get consolidated views from the community. Networld2020 also supported the mobilization of the community to prepare project proposals for Horizon 2020 Call 2 and also to 5G PPP Information Days. The Networld2020 Event in April 2016 provided a good opportunity for information exchange with the EU Commission and many other colleagues on developments in our sector.
I am looking forward for a further good cooperation in 2017 and wish the new Steering Board, Chair and Vice Chairs very much success.
Best regards,
Werner
Dr. Werner Mohr
Head of Research Alliances
CIOO Bell Labs CTO TAVSS – Standardization"