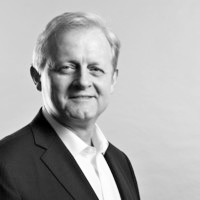 Igor is the founder of Dolvea Innovation, which focuses on the importance of values ​​and human factor in business. As a consultant, lecturer and coach, he focuses on three inseparable aspects of digital transformation and Industry 4.0:
Application of digital technologies in effective creation of added value,
Update business requirements, approaches and models,
Transforming the way people work as an essential source of future competitive advantage.
He studied mechanics of numerically controlled machine tools, technical cybernetics at the Department of Automation and Measurement, Brno University of Technology, MBA at Sheffield Hallam University and coaching at Integral Coaching Canada. In his professional career, he worked in managerial and expert positions, especially in IT sector, participated in projects in manufacturing, energetics, telecommunications, banking, healthcare, public administration, non-profit sector, etc. He is interested in application of the Integral Theory framework (formulated by American psychologist and philosopher Ken Wilber) into the practice of organization management, business development, politics, community building, as well as interpersonal relationships and personal life.